Throughout the past couple of years we've been noticing here at Andersonville Kitchen & Bath that brass hardware is becoming more sought after for kitchen and bathroom remodels; adding a touch of opulence to the newly designed space. This metal is also starting to expand from hardware to plumbing fixtures and appliances. From contemporary styling to traditional, this finish can add a luxurious feel to a home project!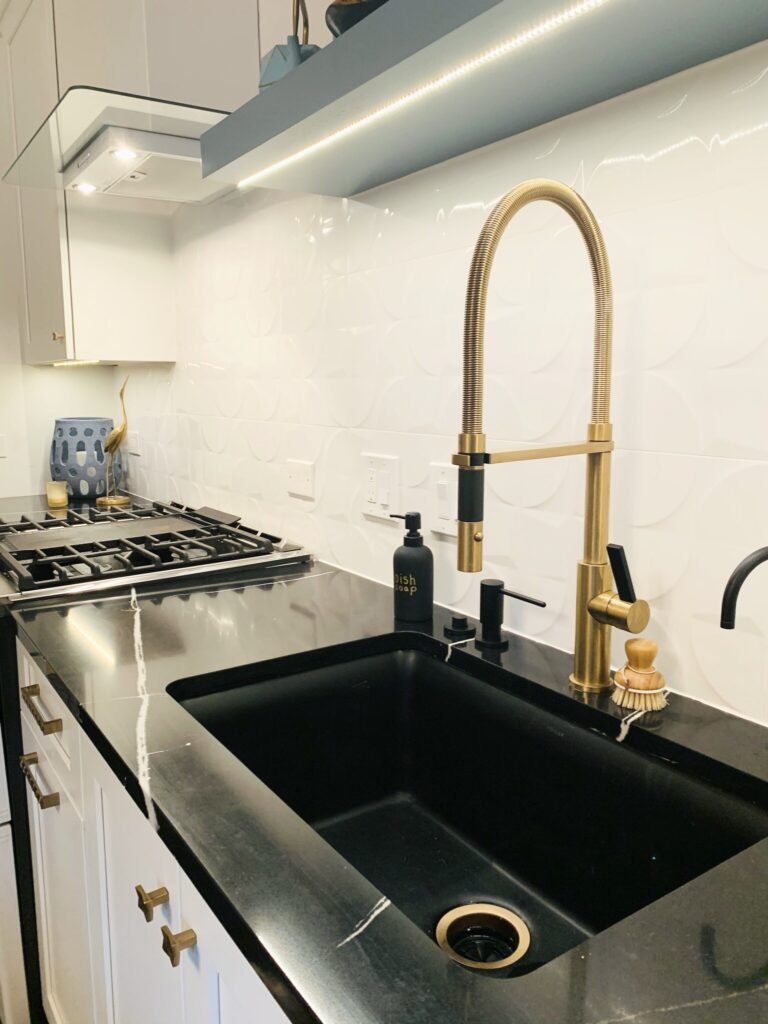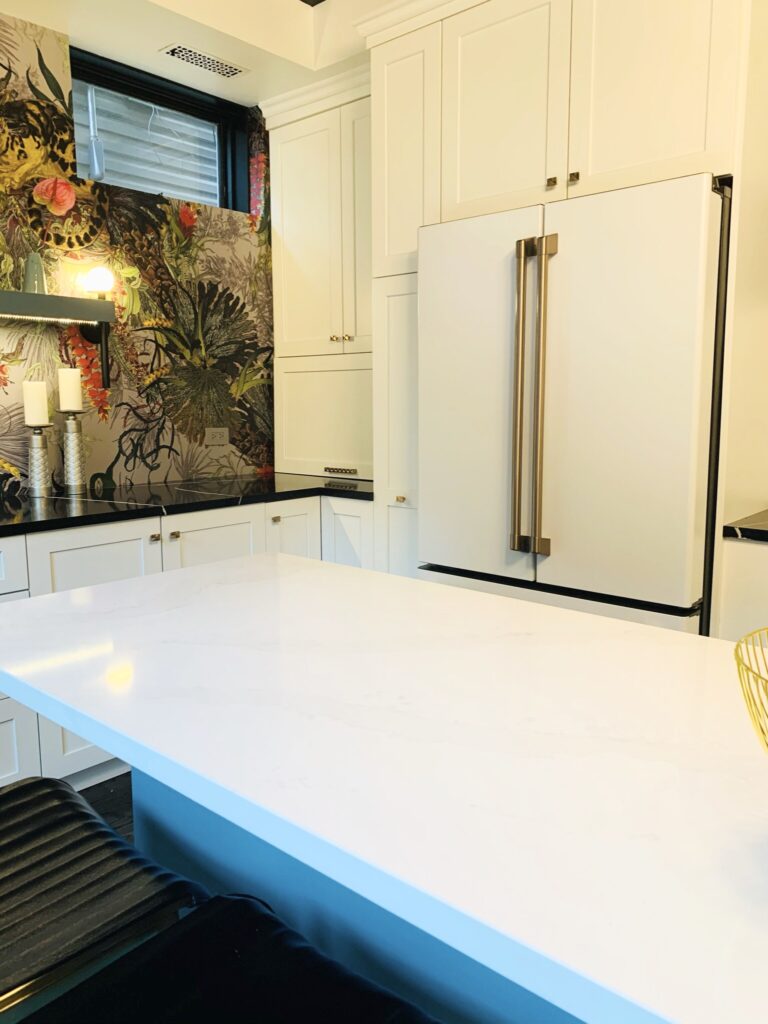 Above is a kitchen designed by AKB Chicago featuring brass hardware, plumbing fixtures and even the appliance handles are showcasing this finish creating a cohesive look throughout this newly remodeled kitchen.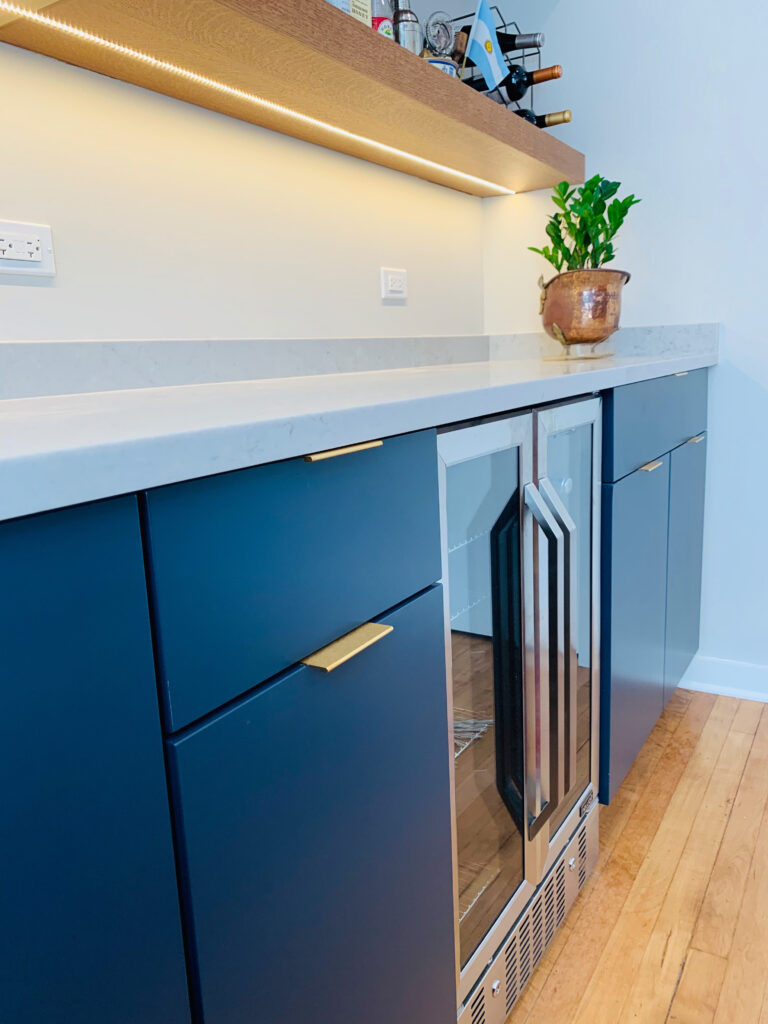 The above bar area designed by AKB creates a statement of rich tones; the dark blue cabinetry complimented by the boldness of brass hardware.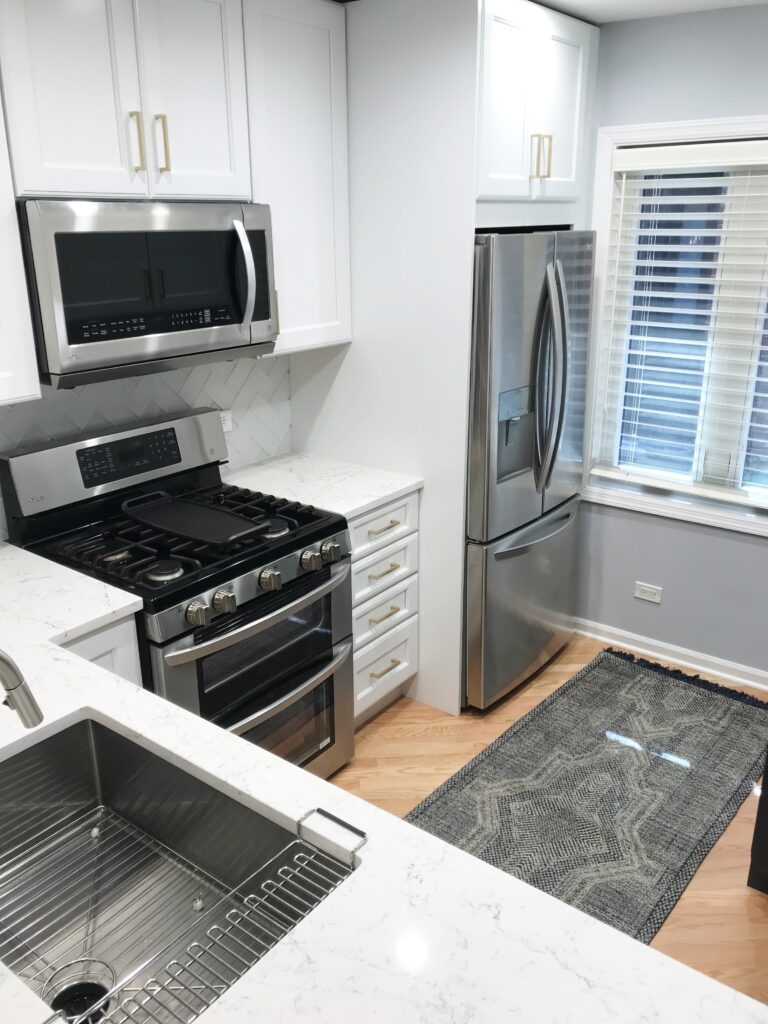 Lastly, above we see this charming kitchen adorning simple brass hardware to compliment not only the finish; but the clean lines of the cabinetry itself.
There's always something new to learn about the trending hardware finishes but hopefully this blog post has covered some of the basics and perhaps even inspired your next design decision!  To view additional pictures of these projects, please visit our remodel project gallery by clicking here. Written by: Marnie Knouse, AKB Chicago Project Coordinator