Wood species for cabinetry is one of the most mulled over decisions in the kitchen remodeling process. Rightly so, with all of the different wood species and finish options the right one for a new space can be daunting.
Wood species can ultimately affect the final result of the chosen paint or stain. Discussed here will be some of the most commonly utilized wood species for cabinetry.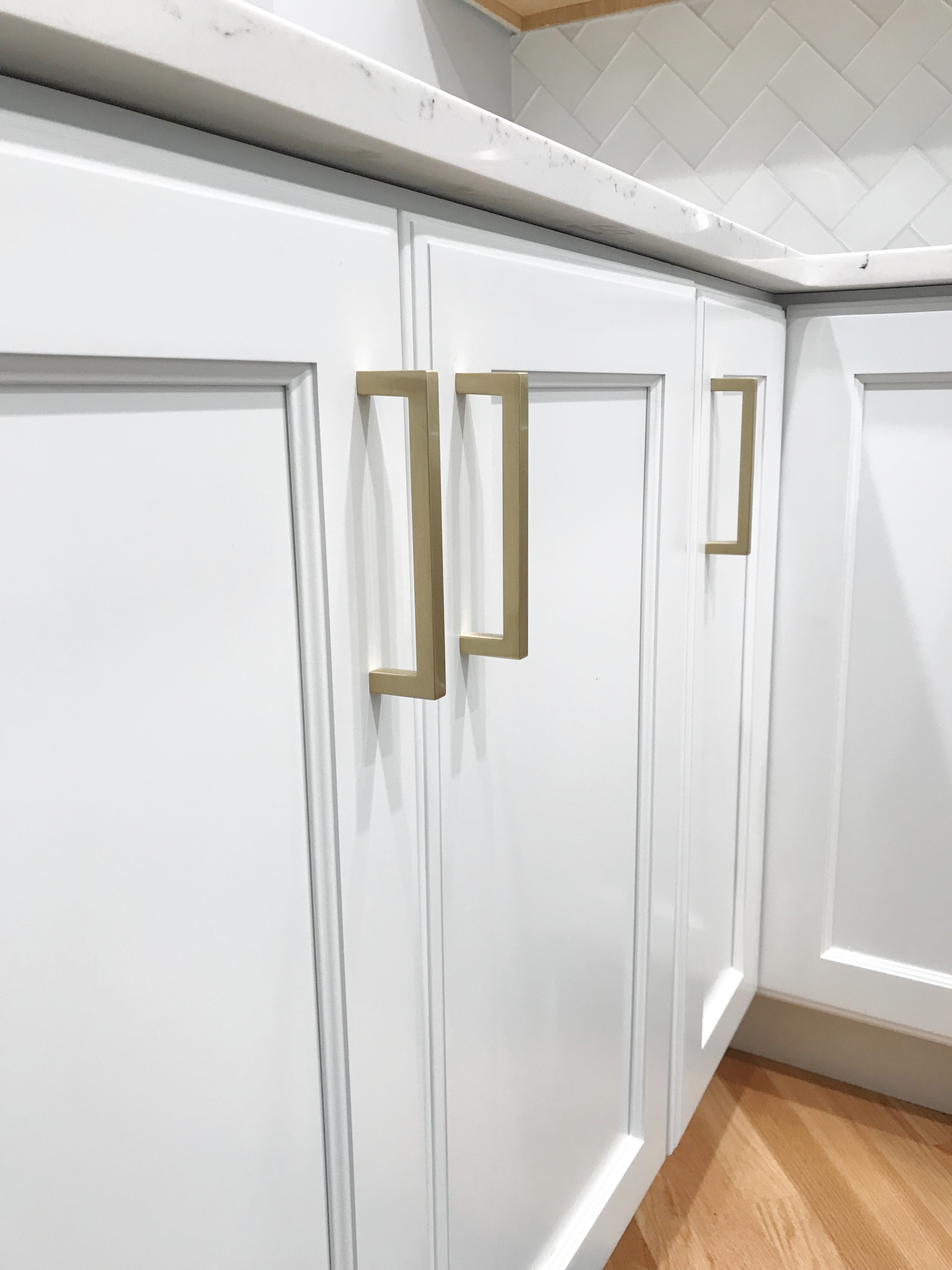 First, the ever reliable maple. This wood species is used mainly for painted surfaces due to it's consistent surface texture which preserves the longevity of paint application. Over time the Maple will yellow which will ultimately affect the natural wood or stain; should a stain be applied on the maple. Above is an example of maple wood species cabinetry with a painted surface from a completed AKB Kitchen project featuring Merillat Classic cabinetry.
Secondly, Cherry wood species; known for it's rich natural color, it is another reliable and consistent option for cabinetry in a stain finish. Cherry will naturally darken over time with exposure to sunlight. If a stain finish is chosen and the cabinetry will be exposed to excessive sunlight; the color will darken in tandem with the stain.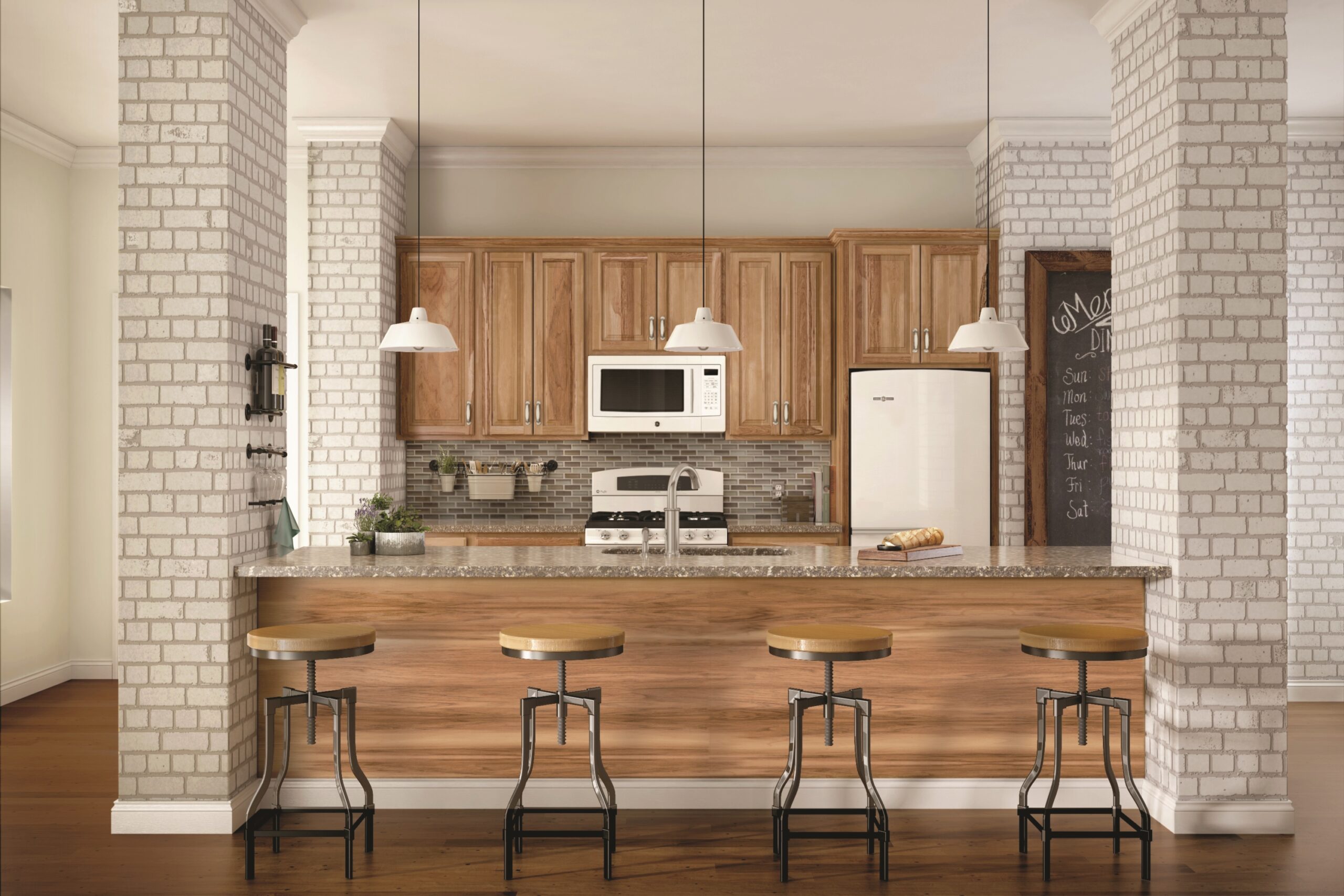 Third, hickory, a dramatic wood species that holds extreme variability in appearance. Hickory can be used naturally in most full rustic styles or can be used as an accent for more transitional or traditional styles. Due to it's extreme varied state, even within the same door panel, it's always a good idea to get several samples in this wood species if this is something to be considered for the new space. Above you can see an example of a natural hickory kitchen from Merillat.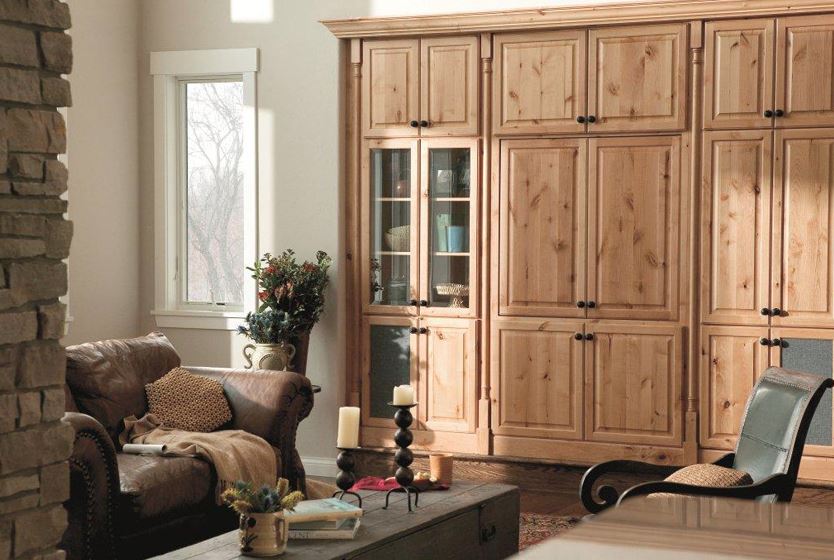 Next, Knotty Alder. Used mostly for it's rustic qualities; knotty alder is used to create a more informal appearance in a space. One of it's characteristics is the appearance of small pigeon holes throughout the door. Along with the pigeon holes; larger knots can be present along with split cracks that can go through the door. Above is an example of a kitchen in knotty alder from Dura Supreme.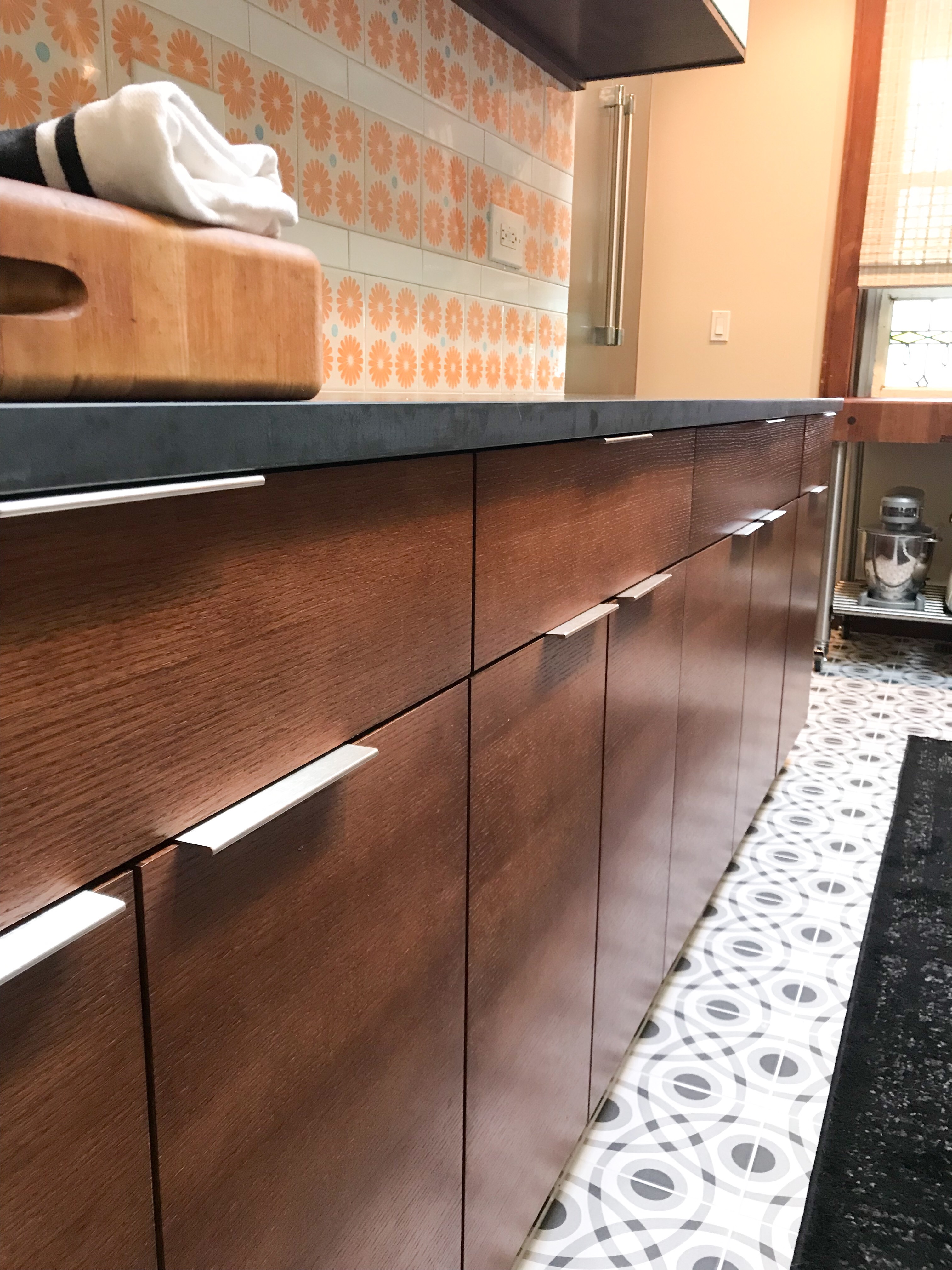 Lastly, quarter sawn oak. This wood species has a distinctive wood grain texture that has become popular in recent years. Mostly in furniture and rustic style spaces that can utilize quarter sawn oak's natural characteristics. Above is an image of quarter sawn oak in a stained finish from a completed AKB project featuring Dura Supreme cabinetry.
There's always something new to learn about what wood species is appropriate for a dream space but hopefully this blog post has covered some of the basics and perhaps even inspired your next design decision!  To view additional pictures of these projects, please visit our remodel project gallery by clicking here. Written by: Marnie Knouse, AKB Chicago Project Coordinator