While navigating the design world it's inevitable to come across various types of mood boards, but what are they? Moodboards are a compilation of finishes that compliment each other to help visualize how cohesive the materials will be together. Whether they're digital or physically displayed before clientele; moodboards are imperative in the design process that helps finalize finishes.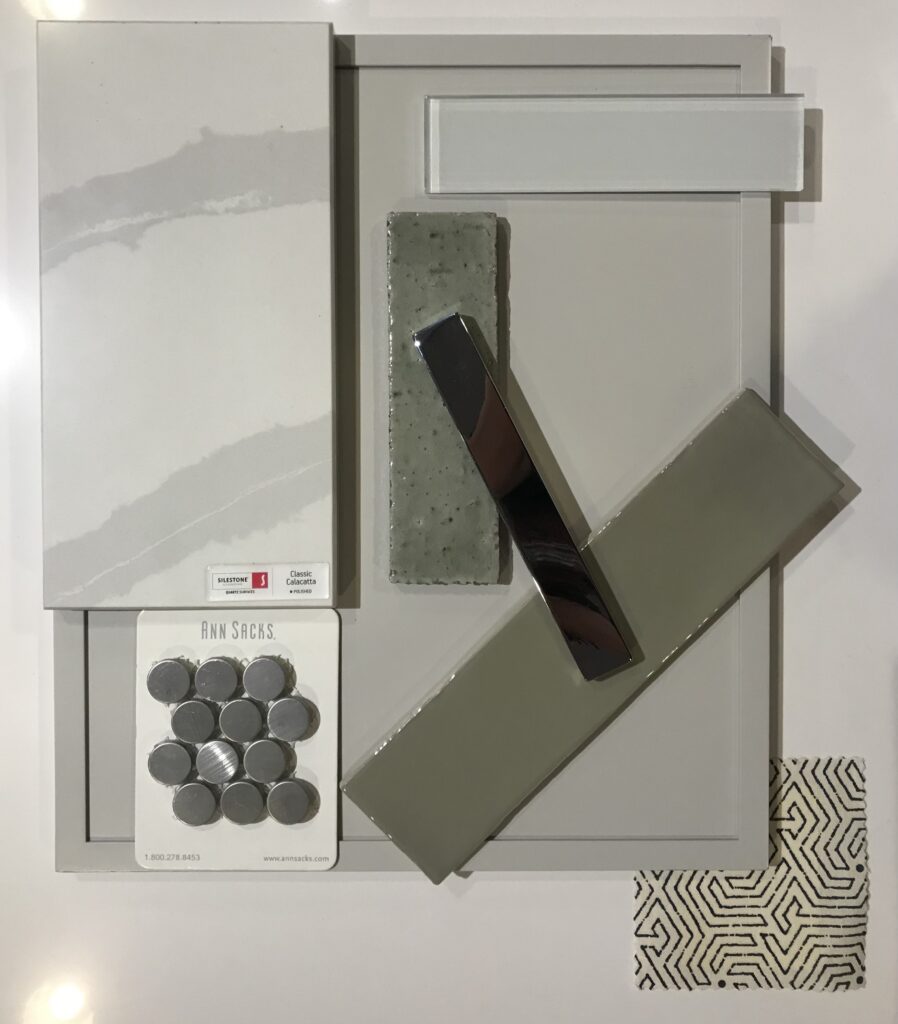 The above moodboard brings together softer tones for a lighter finished look. All materials are able to compliment each other without one type of finish being too overwhelming to the eye.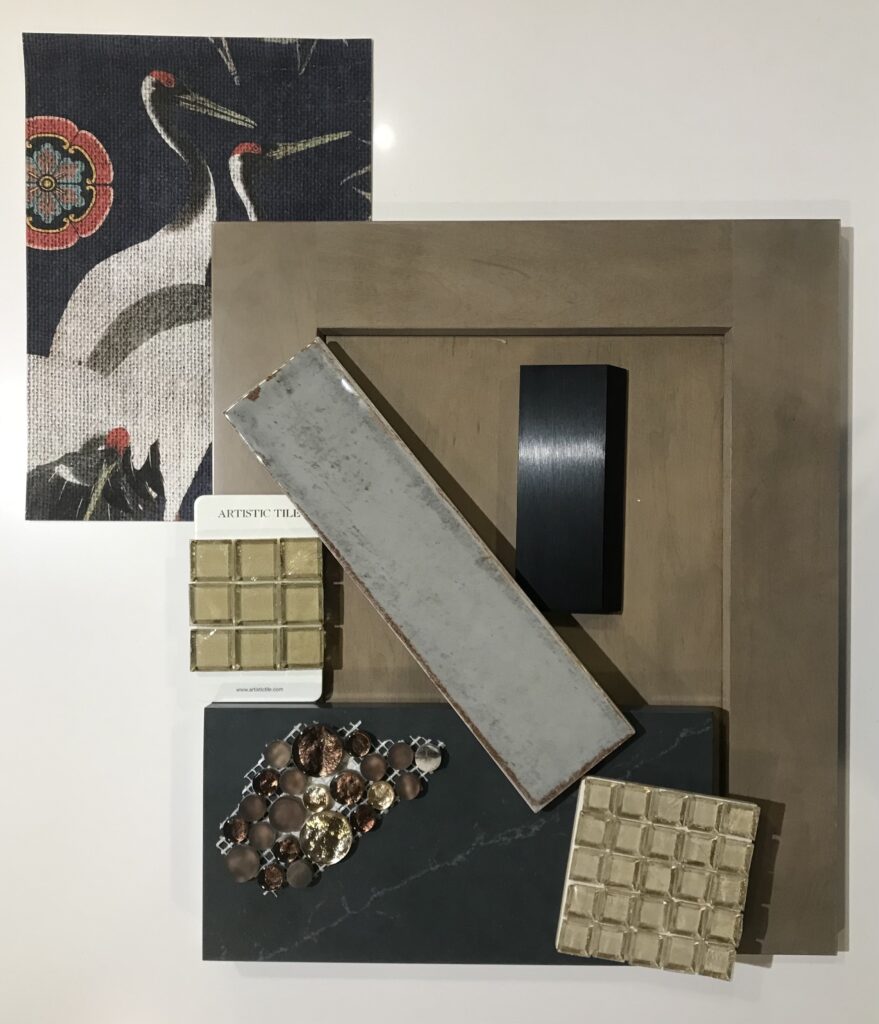 Creating darker and more dramatic looks is the above mood board. Created to amplify the intensity of surface and cabinetry styles while also complimenting the darker colored wall paper which rounds out the rich tones.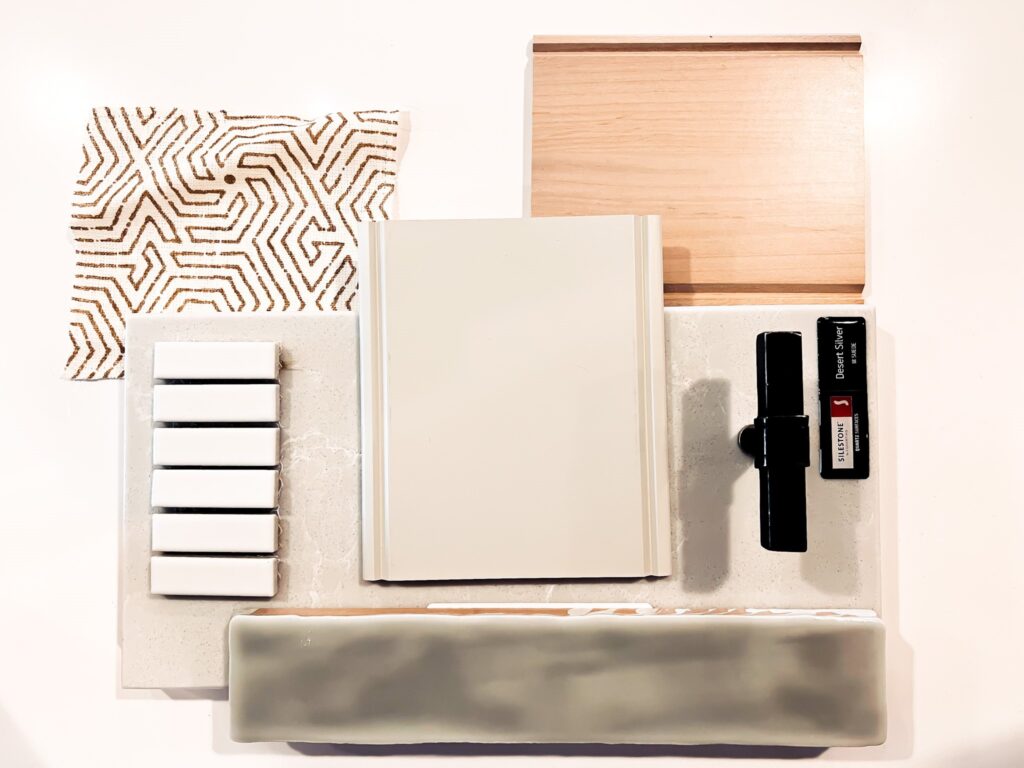 Finally, another moodboard that showcases light and airy tones while utilizing different finishes and material types. Each piece adding it's own special element to create a customized look.
There's always something new to learn about the design process but hopefully this blog post has covered some of the basics and perhaps even inspired your next design decision!  To view additional pictures of these projects, please visit our remodel project gallery by clicking here. Written by: Marnie Knouse, AKB Chicago Project Coordinator