With quartz all the rage in recent years; and continuing to trend, it's worthwhile to take a look at another surface option available on the market that creates a statement within a newly designed space. Semi-precious stone surfaces are hand cut and bonded in slab form in order to create a product that can be fabricated and installed similar to quartz. Below are a few examples of these particular semi precious materials and how they can be used.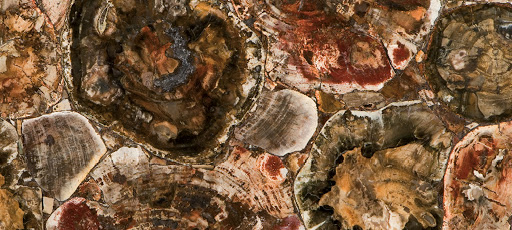 Above we have Caesarstone's Albero from their Concetto series. A petrified wood that has been hand cut and bonded into a slab. Below is an example of this material being used artfully in a bathroom; bringing nature and modern design together. Both images courtesy of Caesarstone.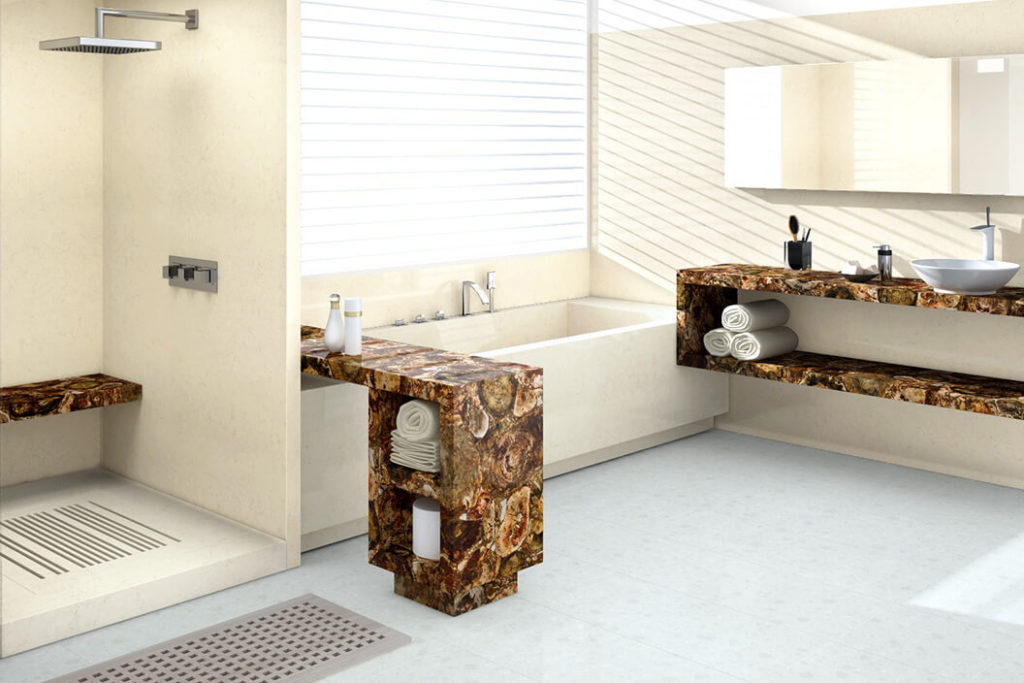 Below is an example of a slab of Silestone's Angel Jasper from their Prexury series. The smokey green color making it ideal for lighter kitchens or bathrooms in order to create a stunning combination. Image courtesy of Cosentino Silestone.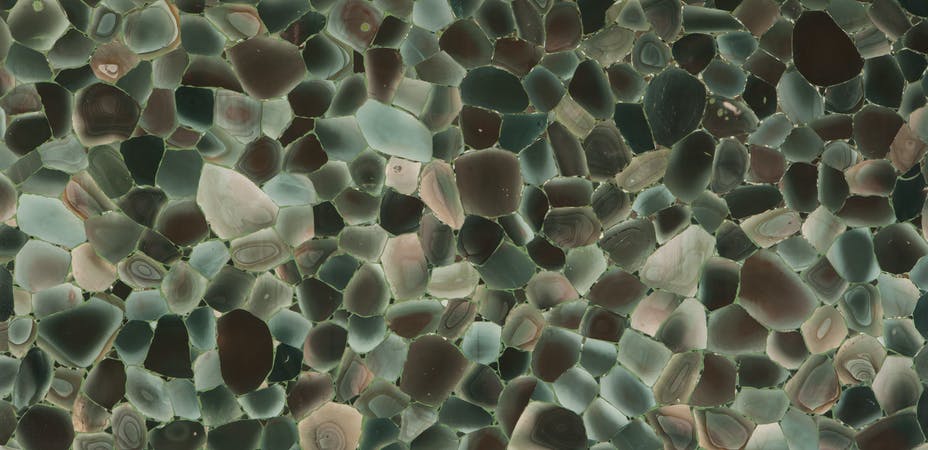 Next is Caesarstone's Profondo that has a vibrant blue color and is even more so noticeable when there is lighting coming from underneath or behind the stone creating a striking effect that compliments any space. Image courtesy of Caesarstone.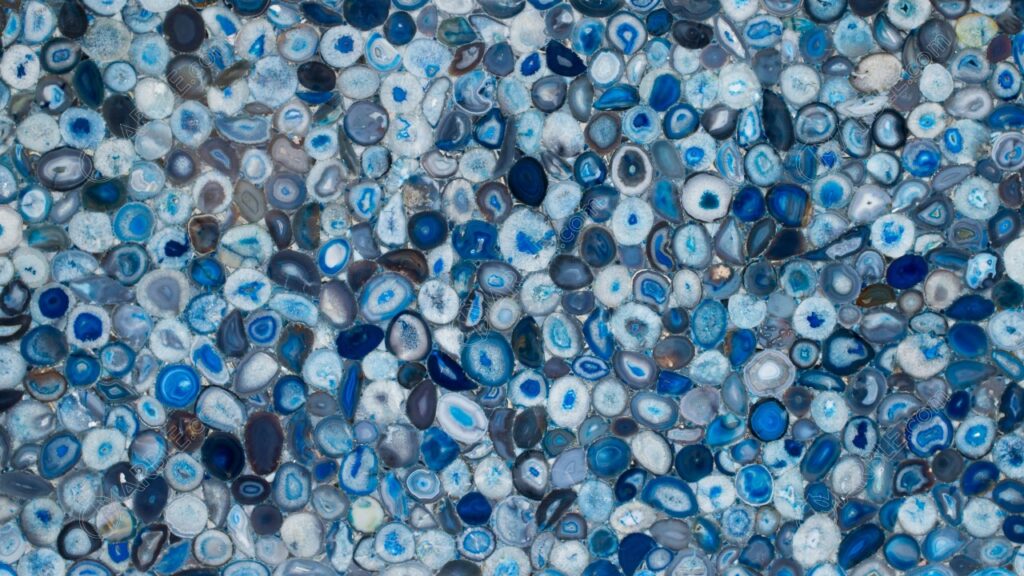 There's a multitude of possibilities for semi precious stone surfaces while they bring a touch of luxury into the home! While these materials are resilient they are not indestructible (like quartz). They are heat and stain resistant along with being scratch resistant but are not proof. Something to keep in mind when utilizing this surface.
There's definitely more options for this material but hopefully this blog post has covered some of the basics and perhaps even inspired your next design decision!  To view additional pictures of these projects, please visit our remodel project gallery by clicking here.
Written by: Marnie Knouse, AKB Chicago Project Coordinator