The kitchen design is done, finishes have been selected and the surface material has been chosen. Now the questions stands; at what thickness should a new countertop surface be?
When it comes to quartz surfaces; the standard thickness is three centimeters in order to accomodate the everyday use of a common countertop surface. As of late-it has been trending in kitchens to use varying thicknesses for different surfaces placed in the work area. Below is where some of the most commonly used thicknesses will be covered.
First, there is the standard three centimeter thickness that is most commonly used in countertop surfaces. This thickness equates to approximately 1.25 inches. It's the most fabricated thickness for both quartz and granite.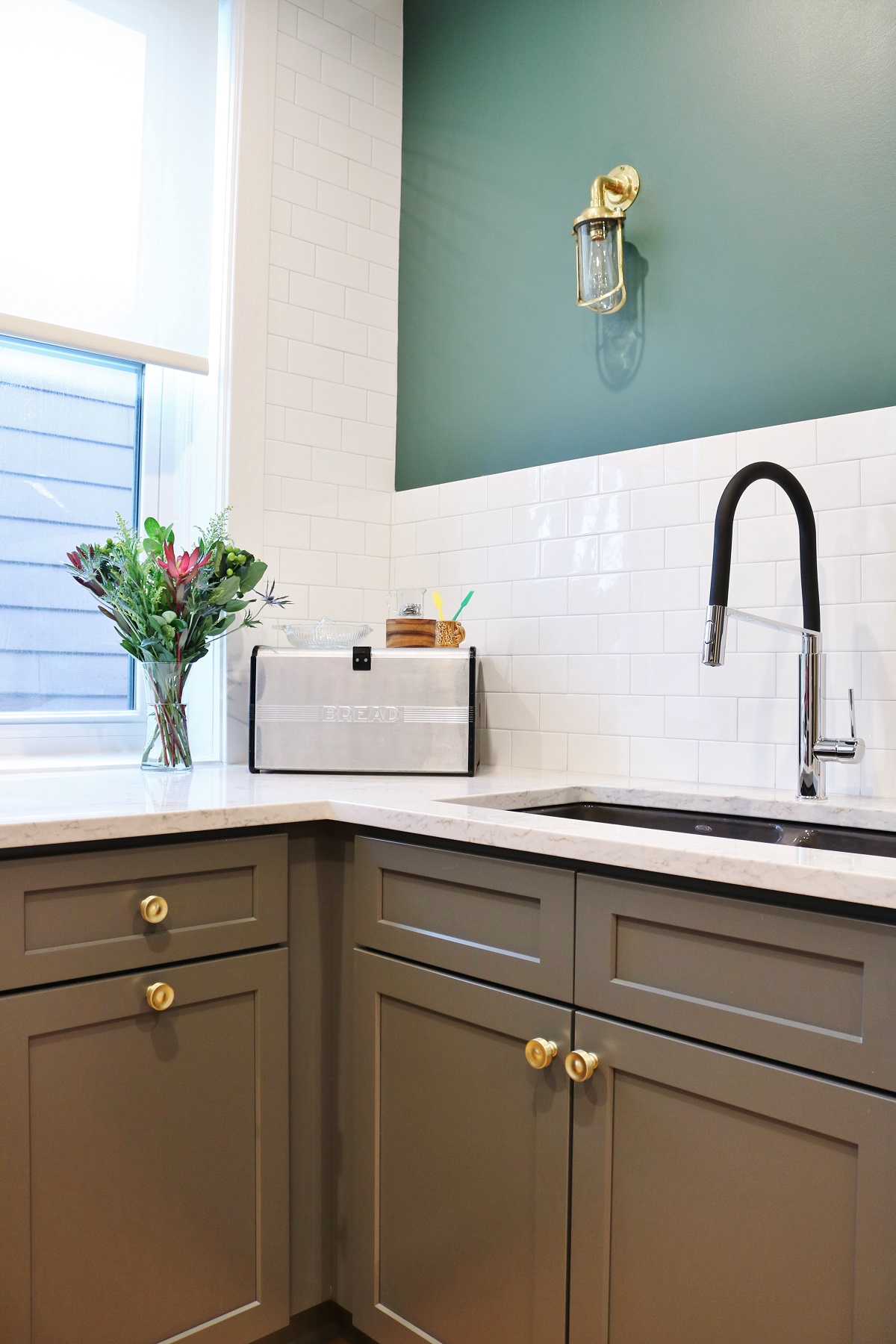 Here we see a standard three centimeter countertop being used throughout the space. This kitchen was designed by Michelle Raymer of Andersonville Kitchen & Bath.
Secondly, the second most common size for countertops is the thicker, six centimeter's in size; equating to approximately 2.5 inches. This particular size is usually used as an accent to the space. Most commonly used for either an island or peninsula that is separated from the primary kitchen perimeter. Now it shouldn't be confused that the entire surface area is in fact six centimeters thick. Rather the main surface is at a standard three centimeter thickness and then the edges are mitred in order to visually appear as six centimeters.
So what is the most recent countertop thickness to break out in the kitchen design scene?
While this size has been around for some time; mainly used for smaller applications in bathrooms and small bar areas, it has become a more attractive way to modernize the kitchen. The material is 2 centimeters, approximately 3/4 of an inch. With the growing demand of modernization and minimalism; it only makes sense that this thinner surface size has grown in popularity and will continue to do so.
There's always something new to learn about what surface is appropriate for a dream space but hopefully this blog post has covered some of the basics and perhaps even inspired your next design decision!  To view additional pictures of these projects, please visit our remodel project gallery by clicking here.
Written by: Marnie Knouse, AKB Chicago Project Coordinator