HOW TO CHOOSE A BACKSPLASH
Cabinetry and countertop selections, check! After all of the style choices that you need to make during the design process during a remodel, when it comes to your backsplash choice, you may start to feel a bit overwhelmed.
Fear not!
This part of the design is very versatile and really allows you to fine tune the overall feel of your space and make it personal to you! After knowing what your options are, let your design sense kick in and guide you towards what appeals to you the most… consider it like icing on a cake! You have your foundational choices of cabinetry and countertops, and now it's time to add some visual interest with the variety of shapes, colors and material available for backsplashes.
Let's go over some easy options to help narrow down your choice!
1) TILE
When people start looking for backsplash options, the go-to choice is typically a type of tile. It will make cleaning any debris or grime from cooking a much easier process. In the past few years, subway tile has been the primary selection, as it is easily incorporated into many design styles. Using subway tile is a generally pleasing design element that can be laid out in either a stacked, or staggered brick pattern.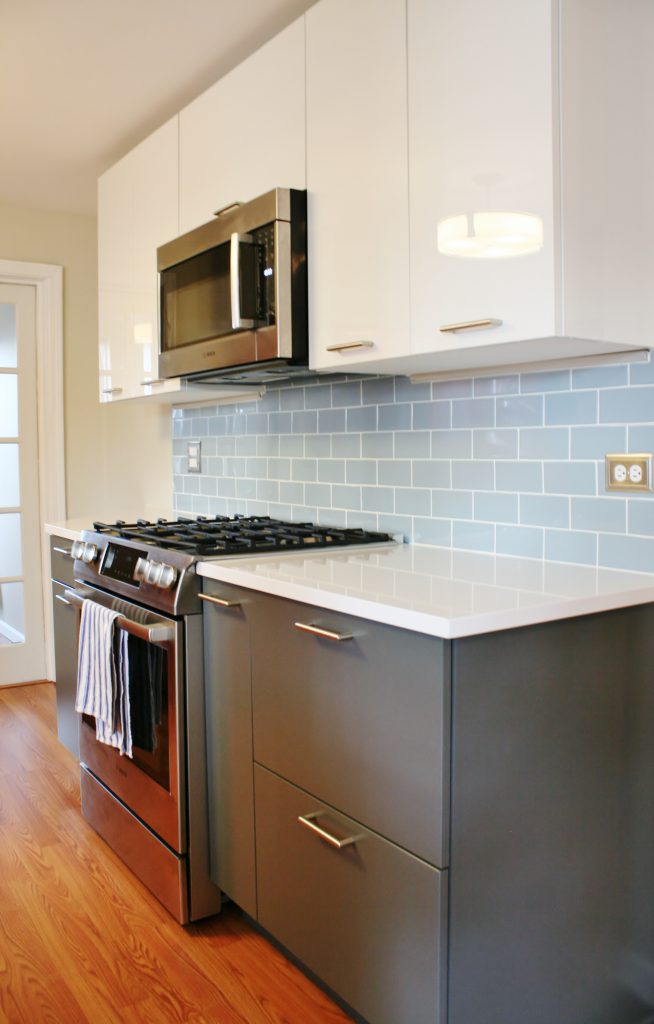 Make it unique!
There are ways to break away from the crowd on this one though. How about pairing the white subway tiles with a darker grout color? This will add in some more detail and depth to the room's aesthetic, and is very modern!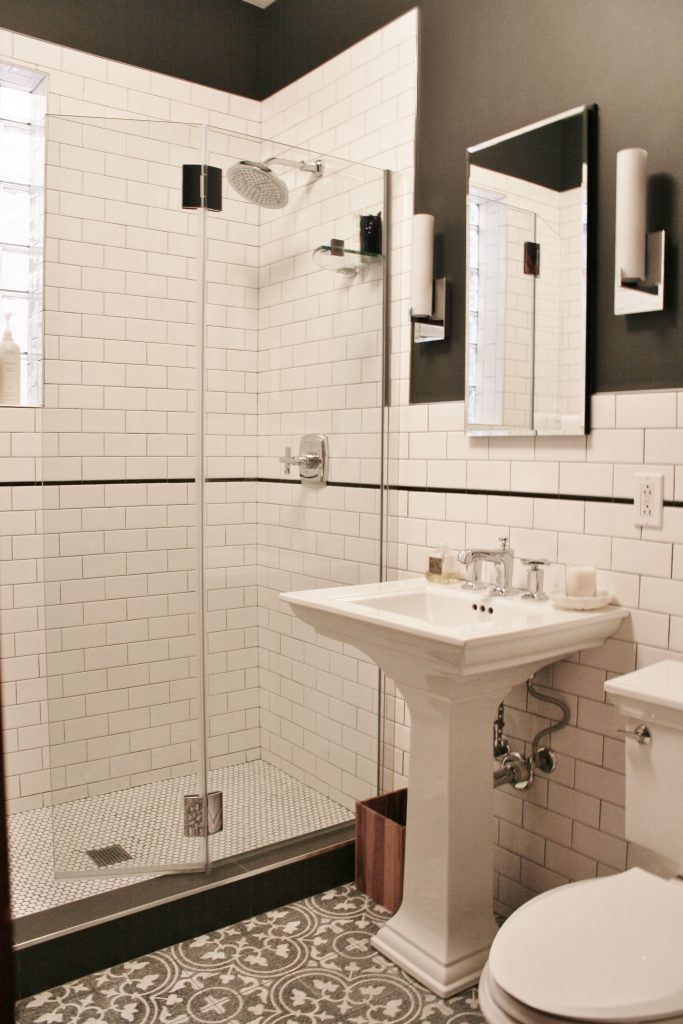 If subway tiles aren't exactly your style, but you still want something clean and simple, try changing the shape of the tiles; they can be circular, hexagonal, and even combined to make mosaics.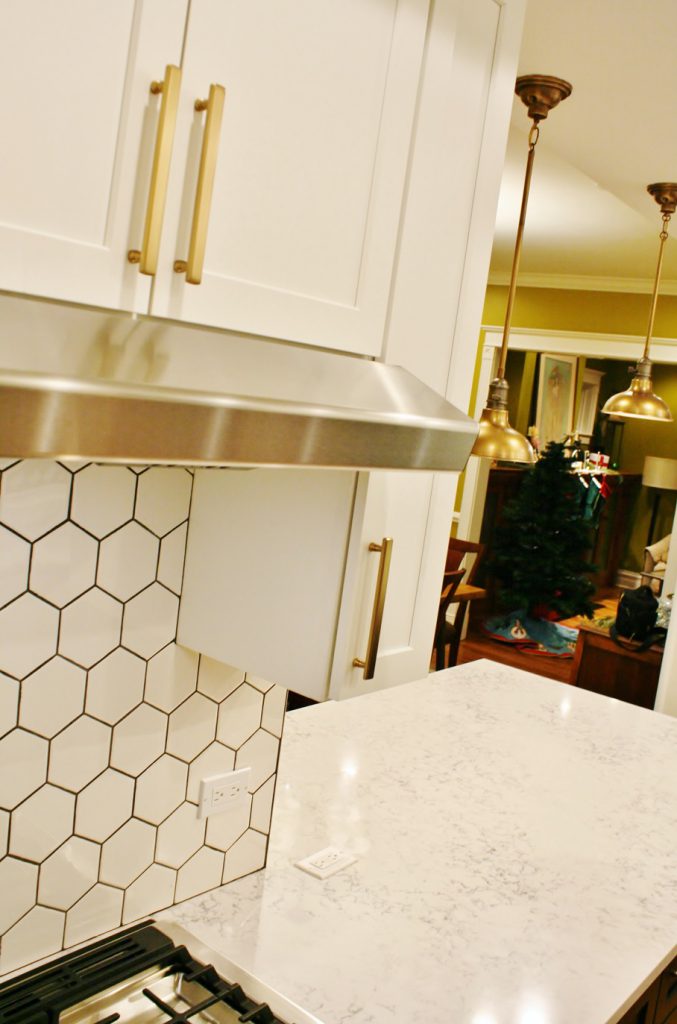 2) CEMENT TILE
A newer trend that has been starting to pop up is the use of cement tiles, or otherwise known as "encaustic tiles". These offer a different finish than standard polished tile, and most of all, add a beautiful artistic element in your design. The cement tiles offer many patterns that allow the backsplash to stand out as a focal point of interest since it is repeated with each tile. Whether it's the element of geometric lines and shapes, or various colors, this will surely add a more natural feel to your backsplash.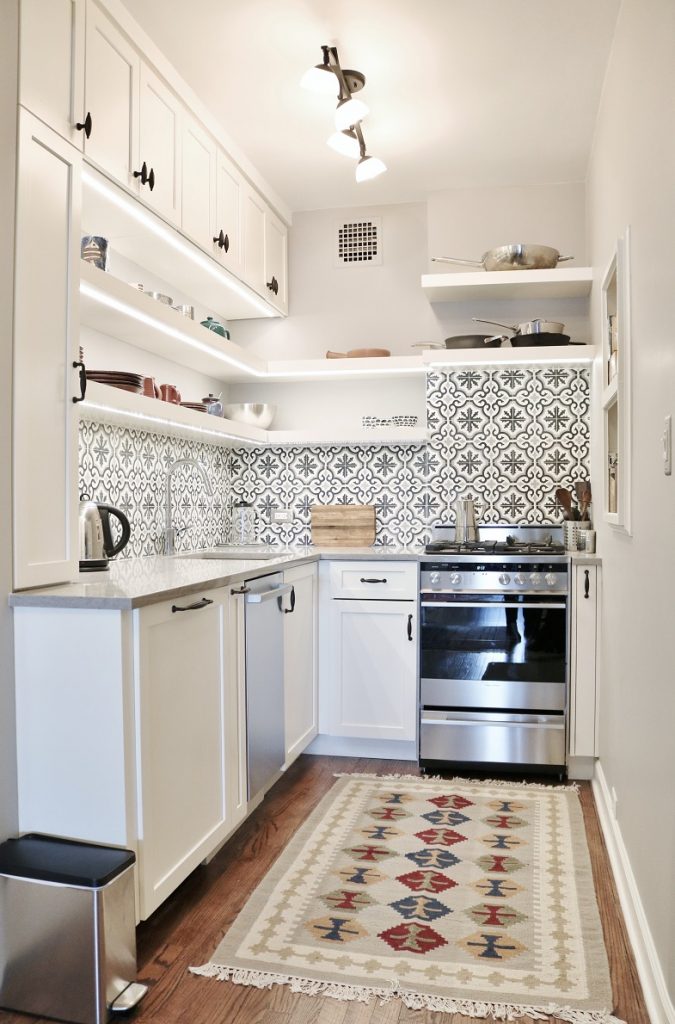 3) FULL HEIGHT QUARTZ
If you are looking for a more clean-lined style, how about taking the countertop "all the way up?" The option of installing a continuation of the countertop onto the wall, going all the way underneath will make the design feel sleek and elegant. This option will cost a bit more than tile, but might be worth the investment if your style is clean and modern! There won't be any grout lines to clean, and the surface will have the same non-porous qualities as your countertop, making a full-height quartz backsplash an easy to maintain choice.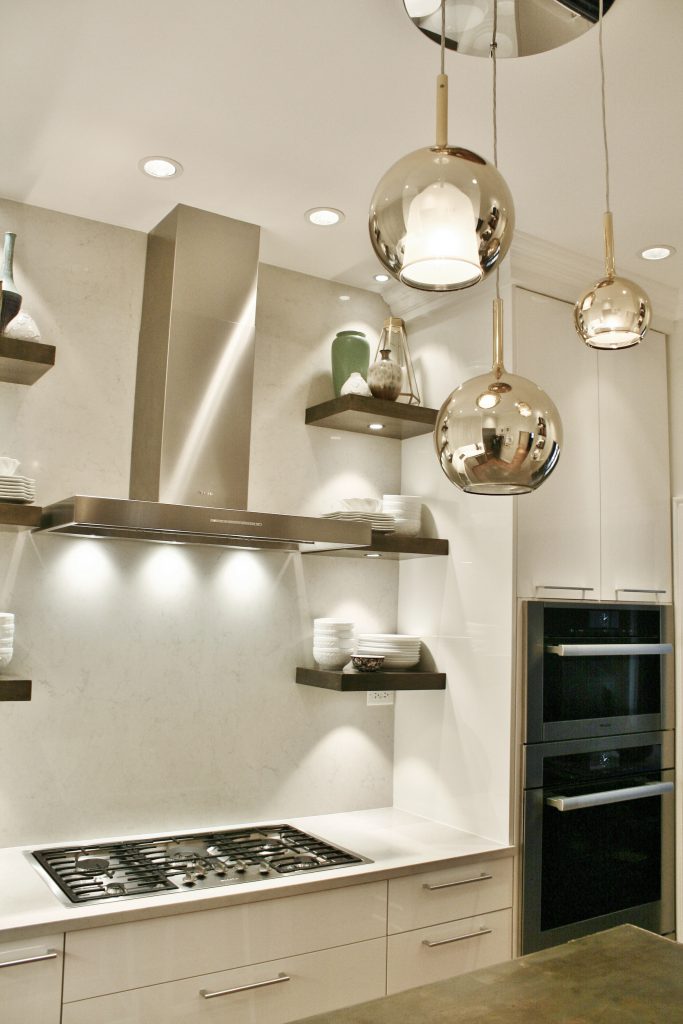 4) BACKPAINTED GLASS
For another stylish choice, we have backpainted glass. In this option, you can select a custom color to be on the back of the sheet of glass. Once installed, the glass adds a lot of dimension to the wall underneath the cabinets, as it reflects the interior of the room.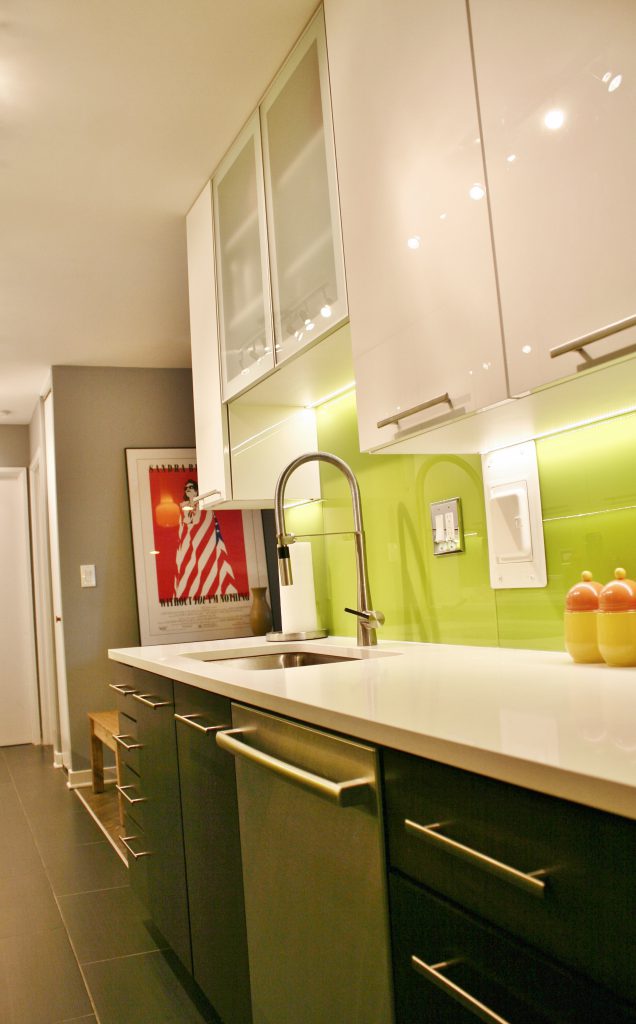 Bonus!
This illusion will also reflect any undercabinet lights, or sources of natural light, for an even brighter space. It is an especially useful trick for a smaller room, or one that doesn't have as much natural light filtering in.
5) PAINT
If you can't seem to make a decision, or want to keep things simple, you can always opt for choosing a paint color for the backsplash. Try to work with the undertones of your other product finishes. To do this, look more closely at your cabinetry and countertop choices. Are they cool or warm tones? Even if it's white or grey, there will still be some noticable warmth or coolness in the overall color. Pairing the paint color on the wall to match cohesively with your scheme will ensure a great final product!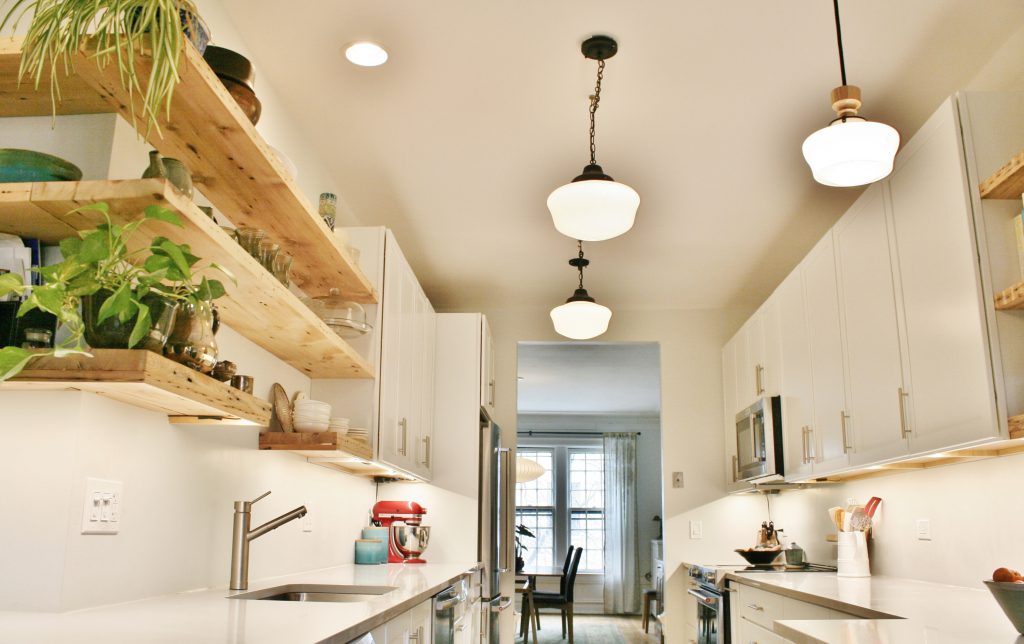 There are still other choices for backsplashes, but hopefully this blog post has covered some of the basics and perhaps even inspired your next design decision!  To view additional pictures of these projects, please visit our remodel project gallery by clicking here.
Written by: Monica Milewski, AKB Chicago Project Coordinator