The range hood; an often overlooked appliance once shopping for a kitchen remodel begins. Believe it or not, this appliance has many options available to it's presentation and versatility in your new kitchen.
The point of a range hood is to help circulate the air properly from what emits off of the cooking surface. The first way is to have your microwave installed above the range-as this helps to circulate the air properly when a range hood is omitted in a design. Below is an example of a microwave above the range.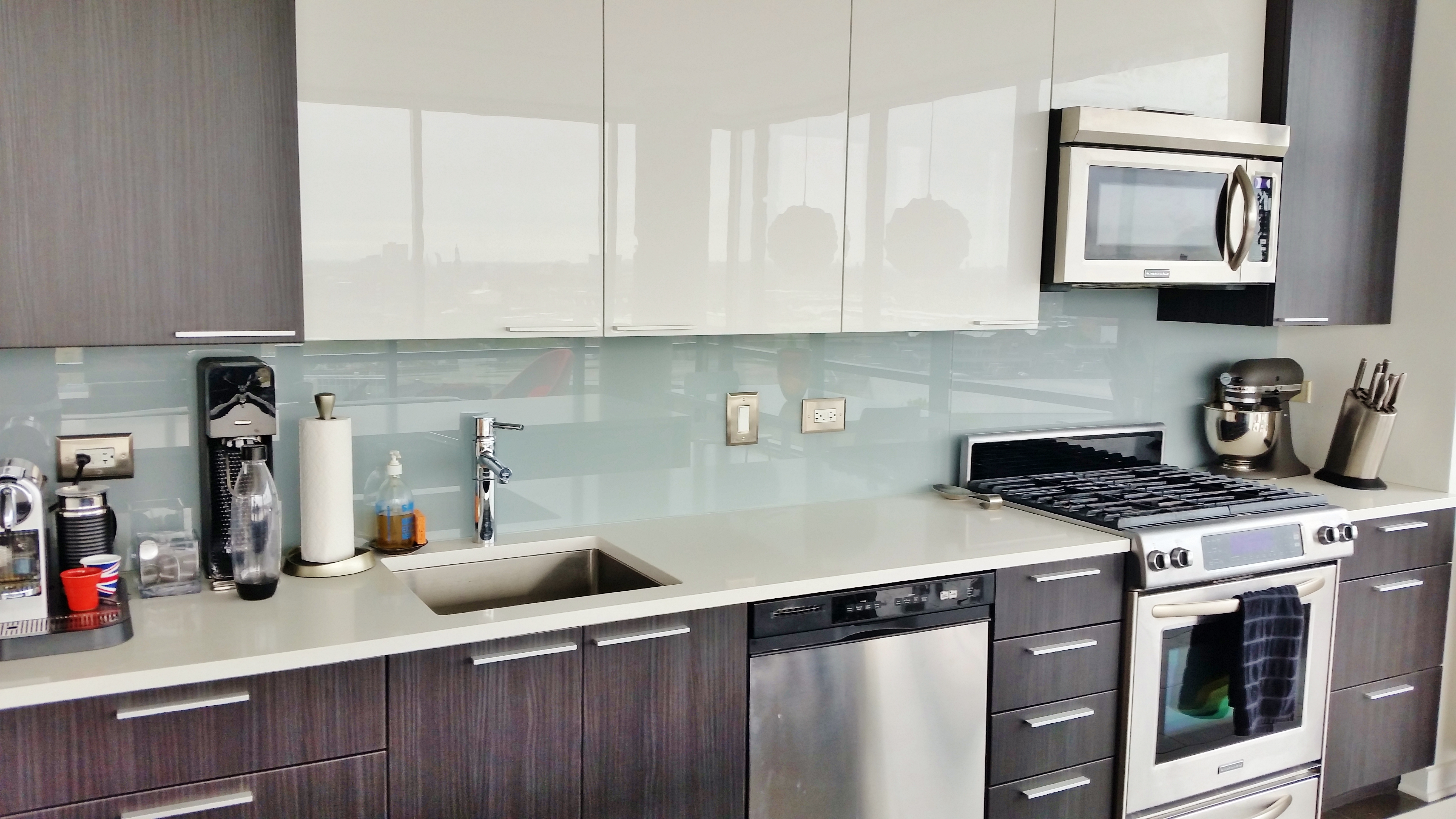 The second option is a stand alone range hood that can be used in sleek designs if the hood itself has a clean and minimal structure. Below is an example of a stand alone range hood in a newly designed space.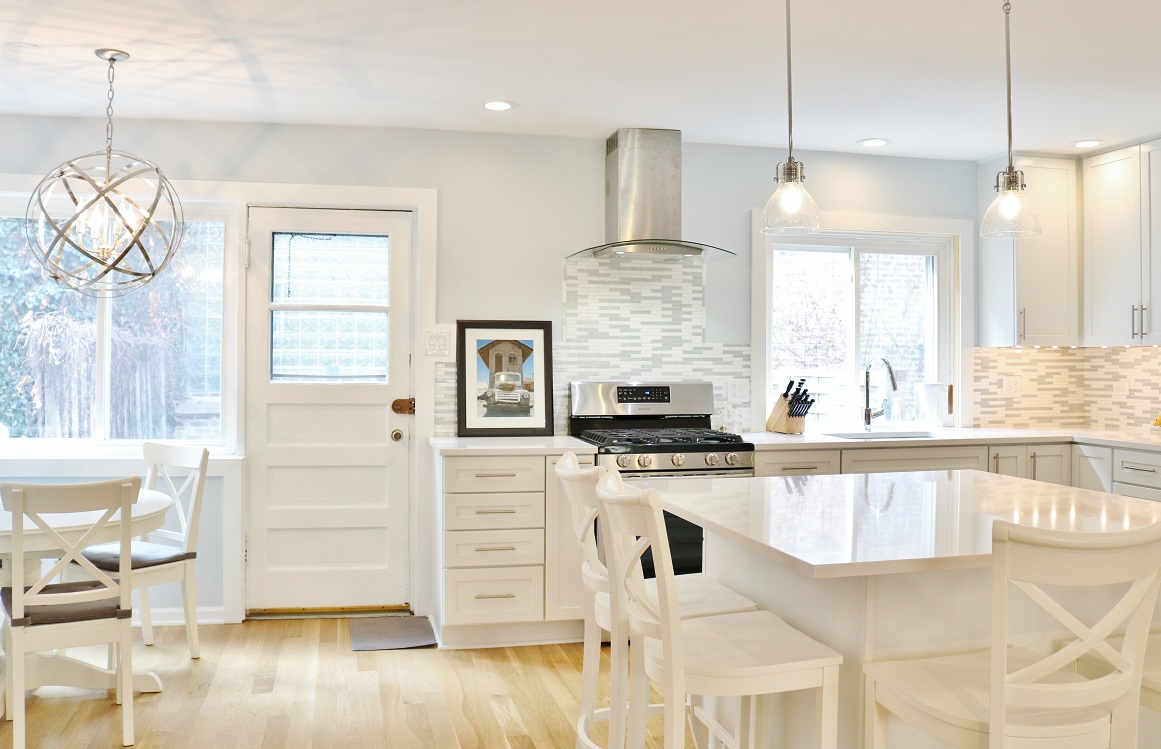 The third option is to have a range hood for circulation but disguising it as the same cabinetry. Which actually gives the range hood a more furniture-like look but helps to make the space feel more cohesive. This is particularly popular in traditional and transitional style kitchen designs where you can use cabinetry styles and colors to your advantage by camouflaging a bulky range hood. Below is an image showcasing this range hood cabinetry method.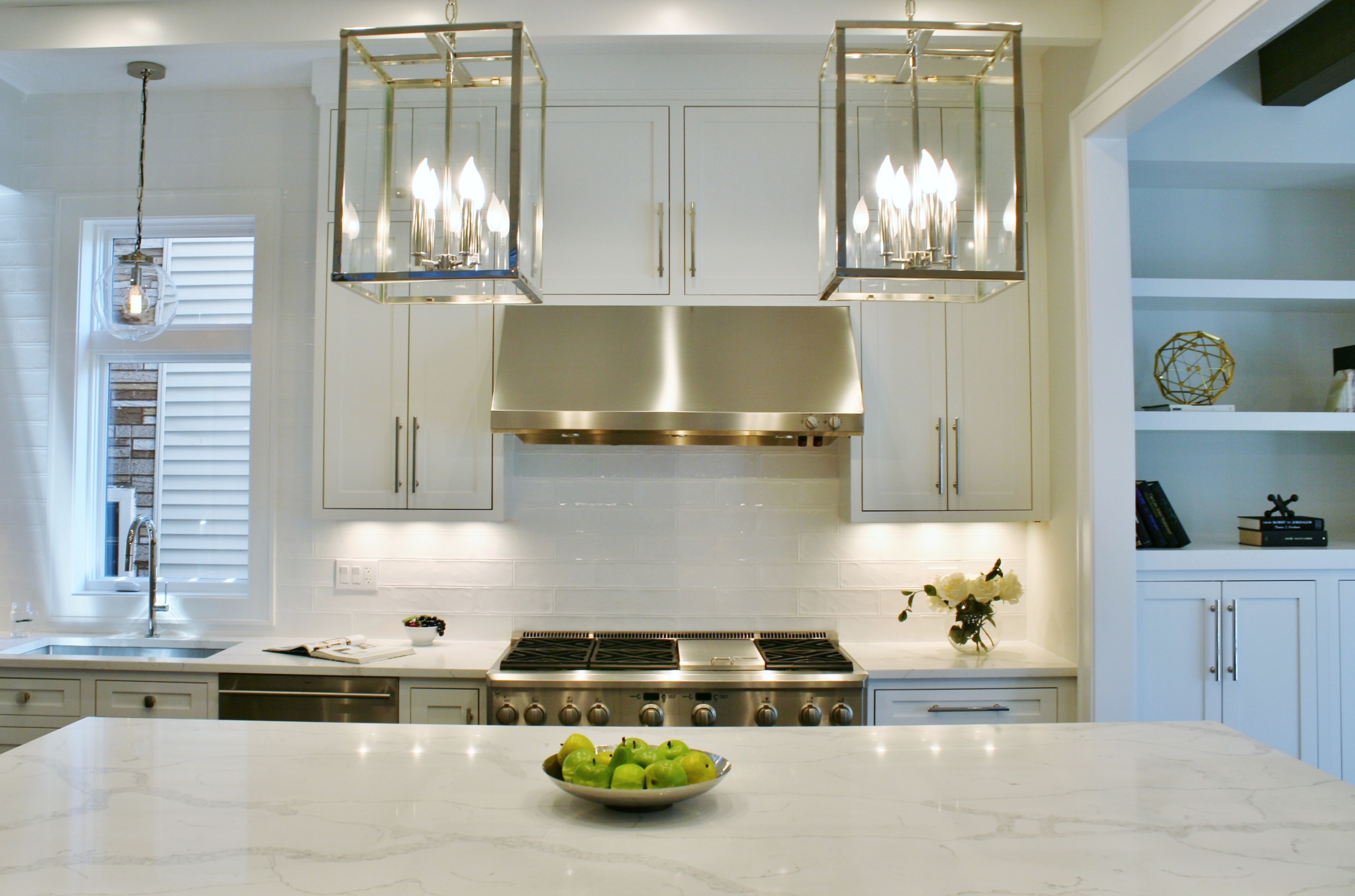 The fourth and most recent way to tie in the range hood while also lending a hand to the aesthetic of your new kitchen is a dry walled in range hood. This particular style is especially popular with more modern and contemporary styles as it creates very clean, simple lines. There is also the option of installing an insert which can lend a matching accent in regards to the rest of your newly designed kitchen.
There's always something new to learn about what appliance style is appropriate for a dream space but hopefully this blog post has covered some of the basics and perhaps even inspired your next design decision!  To view additional pictures of these projects, please visit our remodel project gallery by clicking here.
Written by: Marnie Knouse, AKB Chicago Project Coordinator