Every so often countertop brands will create new colors based on the latest trends with a nod to timelessness. Instead of the traditional white, marble like or solid color; dark, rich and dramatic hues are starting to steal the countertop spot light.
These dark colors come with a considerable edge in the world of kitchen design. Additionally, more and more clients have been open to the idea of an all dark kitchen in order to create a unique flare in the kitchen space. In this blog post; the new, dark colors unveiled by Caesarstone will be showcased and hopefully, entice those who are looking for a new look in their kitchen to be bold!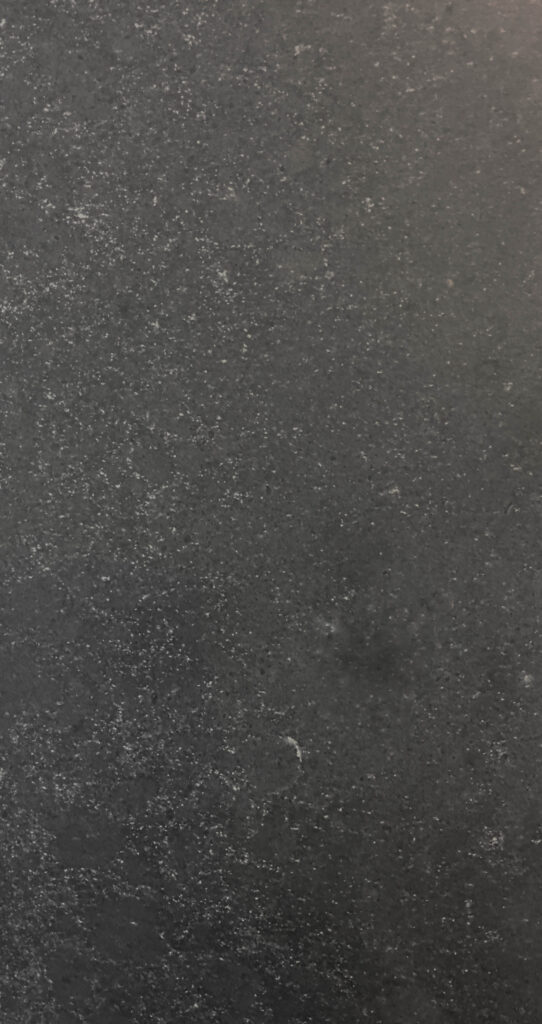 Above is a sample of Caesarstone's new "Black Tempal" which is now available to grace your dream space! It comes in the Natural, slightly textured finish. It's always recommended to view full slabs of material to get an over all feel for the texture as shown from the sample photo above and the full kitchen countertop below; both in Caesarstone's "Black Tempal"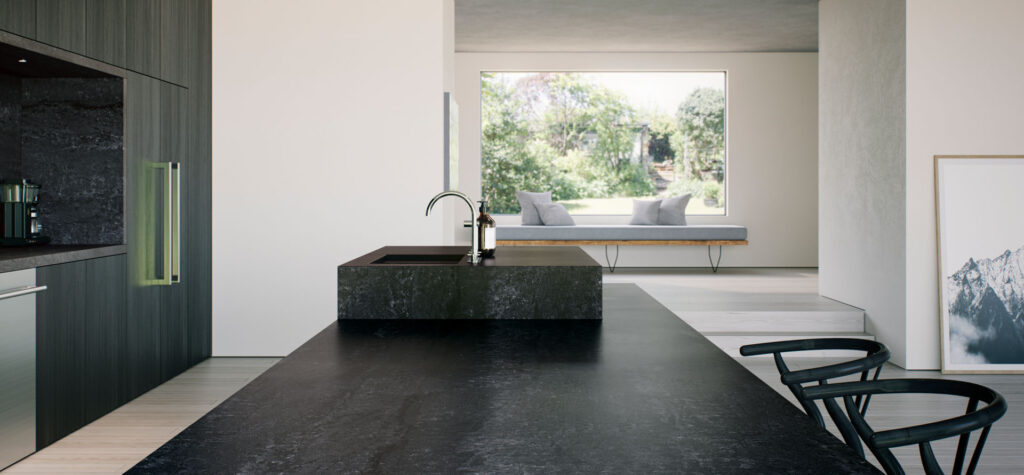 Above picture courtesy of Caesarstone's website here.
Another dark color that has recently unveiled by Caesarstone is the striking color "Oxidian" shown below. This particular color is also in a Natural, satin finish to enhance the darker hue with bold orange toned veining.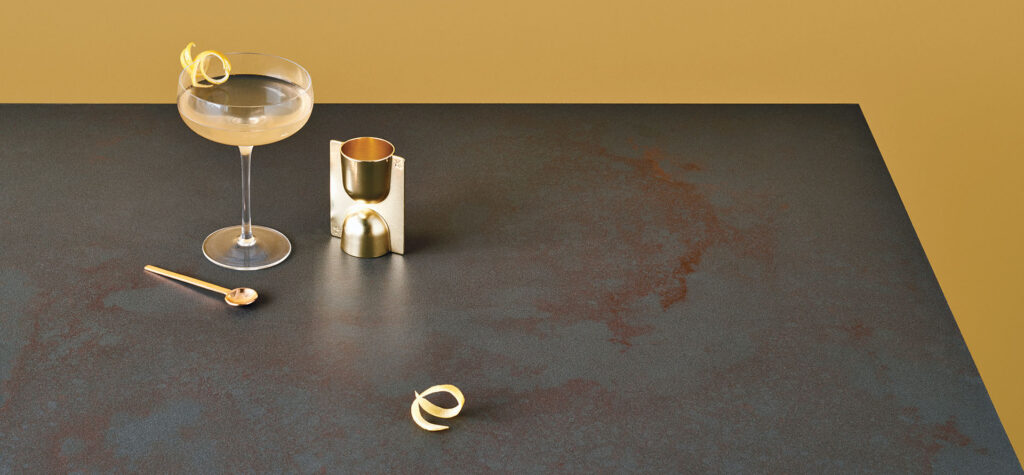 The above photo courtesy of Caesarstone's website here.
Next we have Piatto Black. The solid dark hue available in the textured Natural finish but remains a solid color in order to add richness to the room and contrast with slight characteristic texture.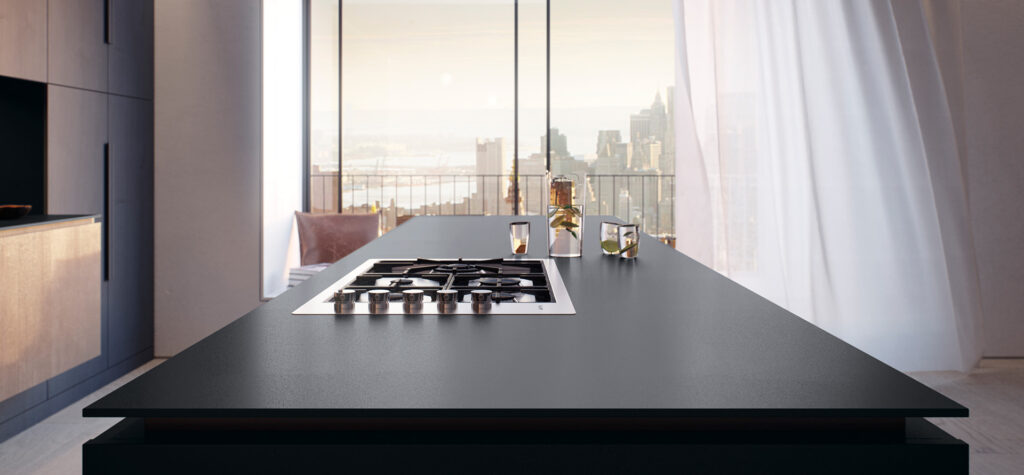 This color is perfect for those that want a smoother look but with an added flair to create a dramatic space. Photo courtesy of Caesarstone's website here.
Lastly in this new round of colors is "Empira Black" taking the crisp, clean "Empira White" color and switching base and veining colors to create the daring color showcased below.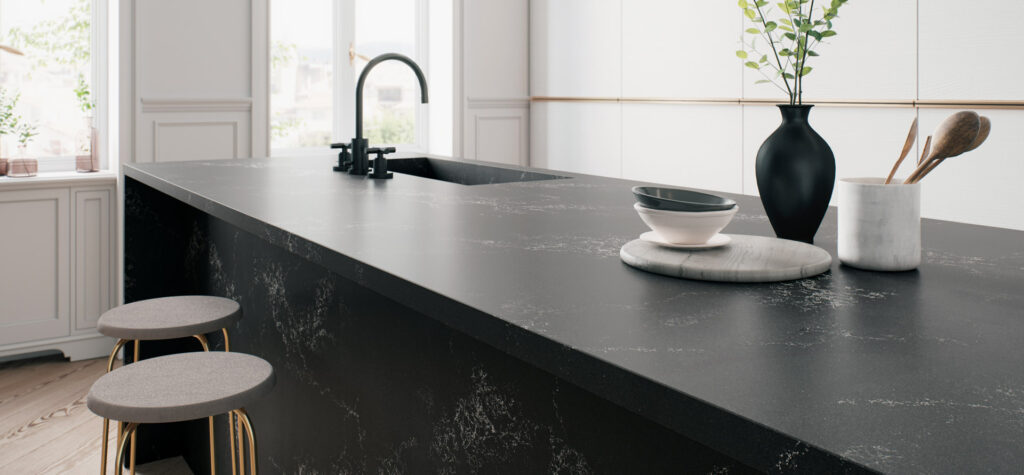 Photo courtesy of Caesarstone's website here.
To see how AKB Chicago has utilized dark countertop colors in Chicago kitchens in the surrounding area click here.
There's always something new to learn about what surface is appropriate for a dream space but hopefully this blog post has covered some of the basics and perhaps even inspired your next design decision!  To view additional pictures of these projects, please visit our remodel project gallery by clicking here.
Written by: Marnie Knouse, AKB Chicago Project Coordinator